Mural and 3D paintings in Canh Duong depict local history, heroic traditions, culture, and beautiful landscapes. Along the mural paths, visitors can explore ancient homes, house walls made of corals, and local lives.
Nguyen Ngoc Linh, a Canh Duong resident, said that the mural paintings sketch the life of local fishermen and their traditions. Linh says working as a tour guide has become an extra job of the locals: "Canh Duong commune has changed a lot with mural paintings. Everyone is happier because our villages have become more beautiful. A wall in my house is also decorated with a mural painting."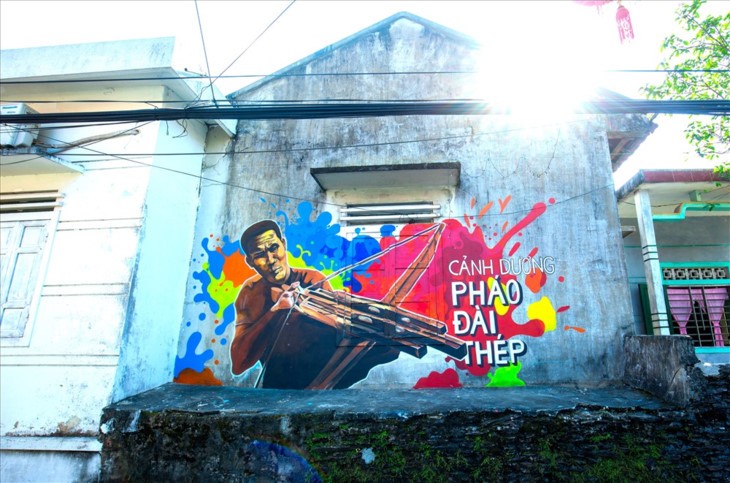 Quang Binh province identified tourism as a spearhead economic sector and Canh Duong has been selected as a new tourist destination in the route to visit also General Vo Nguyen Giap's tomb in Vung Chua-Dao Yen. Cao Quy Ha, Vice Chairman of Canh Duong commune's People's Committee, says there are 16 mural paintings along the road to the sea: "The murals are displayed along the tourist route depicting the production and daily life of the locals. We have organized communications to raise the locals' awareness about tourism. After talking with those whose houses are decorated with murals, they felt motivated to do tourism."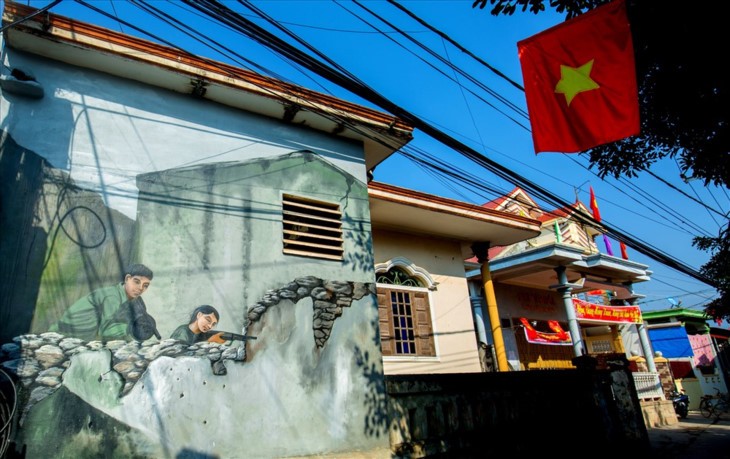 400-year old Canh Duong village, one of 8 famous villages in Quang Binh, has sufficient conditions to become a coastal community tourist site. It is also known as the whale village because it has a hundreds-year-old whale cemetery by the coast. Ho An Phong, Director of the Quang Binh Tourism Department, said many people in Canh Duong went to Phong Nha to learn methods of offering a homestay service. Phong said the Department is working with foreign experts to promote community tourism in Canh Duong: "Canh Duong village is 400 years old. It has sufficient conditions to become a coastal community tourism site: age-old history, unique culture, and particularly the Whale worshiping ritual."
Mr. Phong said murals in Canh Duong are different from those in Tam Thanh village in Quang Nam province. They are the stories embodying humanity and the close bond between Canh Duong locals and whales that rescue people.
A wide range of cultural and sports activities as well as art performances add to Canh Duong's attraction. The commune plans to build a display area for whale bones and the bones of Vietnam's two biggest and oldest whales.
Nguồn: vovworld.vn